Upcoming Short Fiction
---
"Cold Calculation"
Blood Bound Books anthology Crash Code (TBD)
Passengers stranded on a spaceship with a ruined neural navigational computer must sacrifice one of their own to get home. But it turns out even a disembodied mind can plot revenge.
Published Short Fiction
---
    
Electric Spec, Volume 12, Issue 2 (May 2017)
and
Bards and Sages Publishing anthology Best Indie Spec Fiction Vol. One (November 2018)
An assassin performing a diabolical penance has her sights set on a corrupt priest, but an unlikely opponent forces her to consider another path that could either free her soul or destroy it completely.

A Heron Kings short story! The newest recruit to a band of forest rangers must overcome her doubts to protect her comrades from bandits.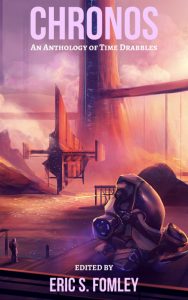 Shacklebound Books anthology Chronos (September 2018)
Two 100-word time-themed 'drabbles.'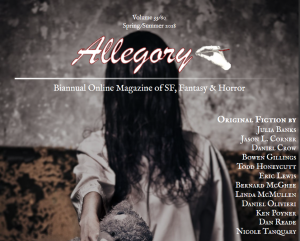 Allegory, Vol. 33/60 (Spring/Summer 2018)
Emony is a disgraced young alchemist desperate for work, and when the perfect job comes along she doesn't ask too many questions. But she soon finds herself drawn into a web of terrorism and caught between a dangerous enemy and an old friend.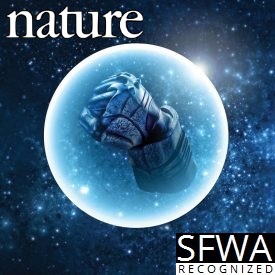 Nature, Issue 554 (February 2018)
Two thieves break into an asteroid chasing the score of a lifetime, and a new piece of tech could make it easy…or not. 
Bards and Sages Quarterly (January 2017)
and
Alban Lake Publishing anthology Into Darkness Peering (September 2017)

A newly-approved drug has the power to unlock ancestral memories. But one man's experience of an ancient atrocity slowly takes over his mind in the present.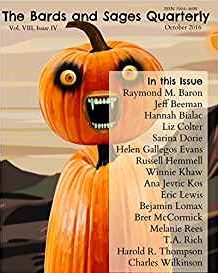 Bards and Sages Quarterly (October 2016 Halloween issue)
Hard on the trail of a crime syndicate boss, Investigator Vinian learns that her target may in fact be a powerful, ancient demon. She has doubts, but not about her determination to get her man.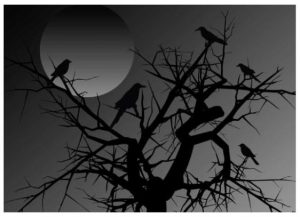 Dark Fire Fiction (February 2016)

When a gang of brutal mercenaries butcher his wife, Kraygus goes after them with one purpose- to join up. He'll do anything to be a company man.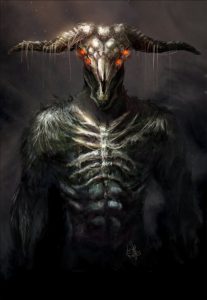 Short Fiction Break (December 2015)

Two deserters on the run just happen to pick the best possible place to get caught.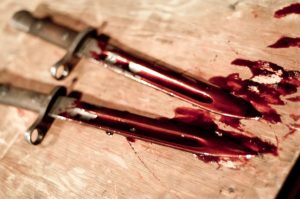 Unpublished

Just an angry little snippet I wrote after a particularly brutal rejection…