Latest News: My third novel, The Heron Kings Rampant, is OUT NOW! You can watch a trailer and listen to a dramatic narration of the first chapter.

---
The Heron Kings Rampant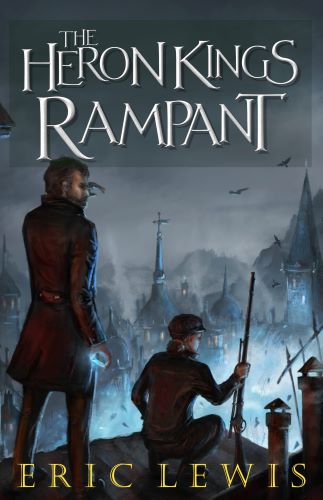 "A richly creative and dramatic installment…Weaving in timely themes of technological disruption, political division, and violent terrorism. Delicately balanced on the edge of alchemical fantasy, this third piece of the Heron Kings saga is relentlessly inventive and immersive."
— The Independent Review of Books
"The Heron Kings Rampant is a deeply invigorating fantasy read due to its unpredictability and irresistible plot."
— Feathered Quill Book Reviews

The Vril has changed everything.
Argovan stands on the verge of an industrial age ushered in by the mysterious energetic substance, an age where anything is possible. But radical technology brings radical ideas. When Master Alchemist Castamar's apprentice is wounded in a Vril bombing, he demands answers.
It first appears to be the work of the Heron Kings, the secret order of rogues thought long lost to history and legend. But some legends die hard. Through a network of nobles, government agents and gangsters, Cast tracks down the vigilantes only to learn that someone is using their storied name as cover to stoke popular anger for their own purposes.
Enlisting the help of Ellyx, the Heron Kings' top thief and forger, Cast will travel the kingdom for clues and plumb the depths of his own tortured past to track down the terrorists before they can use a terrifying variant of Vril to not only topple the Crown, but threaten the entire world.
Read or listen to Chapter One of The Heron Kings Rampant
This book has been entered in the #SPFBO9 contest!
Available now in hardcover, paperback from Amazon and Ebook from these places:
---
The Heron Kings' Flight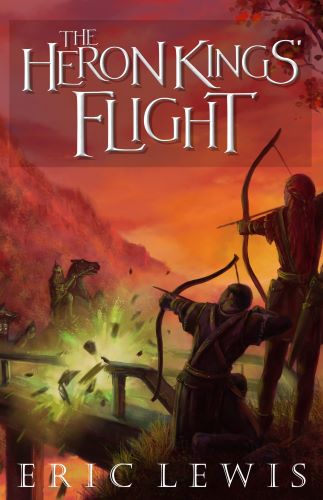 "A high-energy, atmospheric follow-up…This pulse-pounding adventure is sure to please."
— Publishers Weekly

The Heron Kings have been betrayed.
A hundred years have passed, and the peasant insurgents of yore have become a lethal band of forest fighters. What should've been a routine skirmish has left a score of their number slain, and Linet is determined to find out who sold out her comrades, and why.
Simple peacetime soldier Eyvind unwittingly overhears his lord plot to betray the king and join the charismatic invader Phynagoras. His desperate escape sends him crashing into Linet, and they must join forces to uncover traitors, convince a weak king to fight back, and gather what allies they can.
But as the self-proclaimed messiah brings war to Argovan, the Heron Kings find themselves standing nearly alone. Armed only with a devastating new alchemical weapon and the old guerrilla tactics of their forbears, failure will bring not just defeat, but extermination.
Read Chapter One of The Heron Kings' Flight
See some maps of the world of The Heron Kings
Available now in hardcover, paperback and Ebook. Purchase & review from these places:
---
The Heron Kings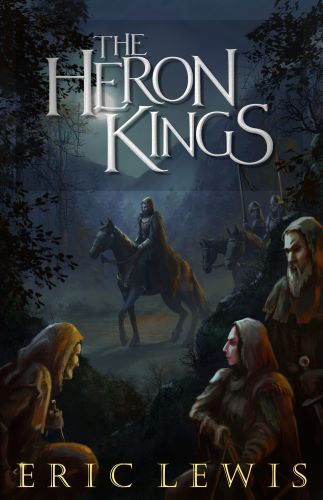 "Excellent debut…Readers who love medieval-esque fantasy will delight in this rousing tale of rebellion."
— Publishers Weekly Starred Review
"Dark, brutal and bloody, Lewis is not afraid to pack a punch"
— Grimdark Magazine
"Fast-paced and gripping"
— British Fantasy Society
Sister Alessia swore to take no part in the dynastic struggle raging across two kingdoms. But when the warlord Taurix slaughters her patients and forbids her temple hospital to care for victims from the wrong side,.she throws off her bloodstained habit and quits the cloister rather than submit.
Determined to save lives, Alessia attracts peasants, smugglers and deserters fleeing the conflict, including the grief-stricken Ulnoth, whose family was massacred. But he and others crave vengeance,.using their forest camp to lead guerrilla raids against the forces of both sides. Alessia struggles to temper their fury as well as tend wounds,.consenting to ever greater violence to keep her new charges safe.
Alarmed, the warring factions unleash spies, mercenaries and mass crucifixions to exterminate the insurgents. But when they uncover a conspiracy prolonging the bloodshed, Alessia and Ulnoth will risk the lives they've saved on a last shot at survival:.to present proof of the plot to the very forces hunting them and convince all sides to bring the war to an end.
Read Chapter One of The Heron Kings
See some maps of the world of The Heron Kings
Available now in hardcover, paperback and Ebook. Purchase & review from these places:
---
I'm happy to announce both my second short story collection and my first foray into self publishing. As It Seems is basically all the short stories and flash fiction I have the rights to as of June 2021, bundled together in one 60,000-word volume. There are eighteen works ranging from under 200 to almost 10,000 words of both sci-fi and fantasy. These are generally more grimdark than in my previous collection Tricks of the Blade, and final edits are on my own authority and no one else's. The cover is the work of Joe McAllister of Down In The Zero Art Studio, on a personal commission. The Ebook is FREE at Smashwords, Kobo, Apple, B&N, and Kindle. The paperback is $7.
The stories are mostly reprints, although some are out of print so it would be tough to read them elsewhere. There are some new ones too, including:
"The Slavemaster's Penance"
Two escaped slaves cross ocean and desert to track down and assassinate the heir to an infamous mining magnate. After cornering their victim, they'll find out too late that things aren't always as they seem.
"One Noble Too Many"
Seven years after the events of The Heron Kings, spymistress Vinian investigates reports of strange attacks, uncovering jealous nobles and a plot that could shatter the fragile peace.
"What We're Looking For"
An aspiring hero just can't seem to land a solid job, so he decides to try his hand at being a villain instead.
"It Weighs on You"
In this sequel to "Illicit Alchemy," the insurgency has blackmailed a young alchemist into assassinating highborn targets for them. He's resigned to his fate, until a familiar face becomes the next target.
"Two Tips"
Just an angry little snippet I wrote after a particularly brutal rejection, introducing somewhat darker versions of two main characters from The Heron Kings' Flight.
Also reappearing are: "The Heron King", "Christmas Truce", "Past Imperfect", "Demon of the Mount", "Justice Enough", "Cold Calculation", "Illicit Alchemy", "Relative", "Company Man", "Remind Me", "A Hard Peace", "Decoy", and "In The Blood."
Available now from all these places: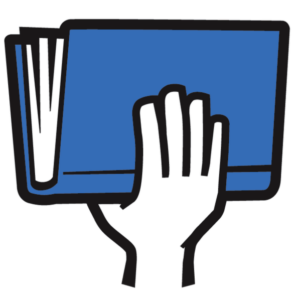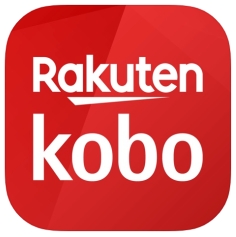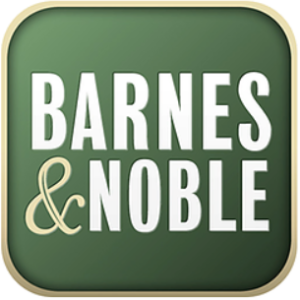 ---
I can't believe it, my very own short story collection! The good folks at Mannison Press have produced this minibook of six bite-sized fantastical tales where nothing's quite as it seems, and lies and illusions can be more deadly than sharp edges.
From classic high fantasy to low, from light fun to fairly dark, it's got assassins, rangers, bounty hunters and more. It also features beautiful cover art by Deidre Owen and expert editing by Ron Linson. At about 17,000 words total, you can read it in an afternoon or snack on one story at a time. It's also a great way to support indie publishers! Out now in paperback and ebook!
The stories included are:
"Necessary, Not Casual"
The newest recruit to a band of forest rangers must overcome her doubts to protect her comrades from bandits, learning the hard way when to let arrows fly, and when not to.
"Hate Saves You"
Betrayed and left for dead in a frozen wasteland, a bounty hunter pursues his enemy with a vengeance. But his partner is keeping a secret that could either save him or get him killed.
"Demons of the Mount"
Two deserters on the run just happen to pick the best possible place to get caught.
"Justice Enough"
An assassin performing a diabolical penance has her sights set on a corrupt priest, but an unlikely opponent forces her to consider another path that could either free her soul or destroy it completely.
"Healing Touch"
A temple sister has the rare gift of healing wounds with the power of her mind. But when a confrontation with a warlord awakens a terrifying perversion of the power, she must decide whether to use it for more sinister purposes.
"The Tower of Faces"
In this sequel to "Necessary, Not Casual," two forest rangers set out to rescue the royal spymaster's stepdaughter from a criminal mastermind who has a unique talent for deceptions of the flesh.
Order Now! Or, you know, whenever you want. It's not going anywhere: