Eric Lewis – Amateur author of [occasionally grimdark] speculative fiction
Eric Lewis – Amateur author of [occasionally grimdark] speculative fiction
Latest News: The anthology Wrath with a reprint of my story "Cold Calculation" is out now.

---
"Excellent debut…Readers who love medieval-esque fantasy will delight in this rousing tale of rebellion."
— Publishers Weekly Starred Review
"Dark, brutal and bloody, Lewis is not afraid to pack a punch"
— Grimdark Magazine
"Fast-paced and gripping"
— British Fantasy Society
Sister Alessia swore to take no part in the dynastic struggle raging across two kingdoms. But when a warlord slaughters her patients and forbids her temple hospital to care for victims from the wrong side,.she throws off her bloodstained habit and quits the cloister rather than submit.
Determined to save lives, Alessia attracts brutalized peasants, smugglers and deserters fleeing the conflict. But many crave vengeance,.using her forest camp to launch guerrilla raids against the forces of both sides. Alessia struggles to temper their fury as well as tend wounds,.consenting to ever greater violence to keep her new charges safe.
Alarmed, both warring factions unleash spies, mercenaries and mass crucifixions to exterminate the insurgents. But when they uncover a conspiracy prolonging the bloodshed, Alessia will risk the lives she's saved on a last shot at survival:.to present proof of the plot to the very forces hunting them and convince all sides to bring the war to an end.
Read Chapter One of The Heron Kings 
See some maps of the world of The Heron Kings
Available now in hardcover, paperback and Ebook. Purchase & review from these places:
---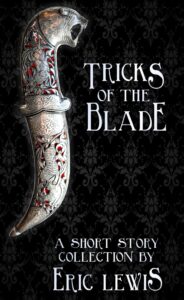 I can't believe it, my very own short story collection! The good folks at Mannison Press have produced this minibook of six bite-sized fantastical tales where nothing's quite as it seems, and lies and illusions can be more deadly than sharp edges.
From classic high fantasy to low, from light fun to fairly dark, it's got assassins, rangers, bounty hunters and more. It also features beautiful cover art by Deidre Owen and expert editing by Ron Linson. At about 17,000 words total, you can read it in an afternoon or snack on one story at a time. It's also a great way to support indie publishers! Out now in paperback and ebook!
The stories included are:
"Necessary, Not Casual"
The newest recruit to a band of forest rangers must overcome her doubts to protect her comrades from bandits, learning the hard way when to let arrows fly, and when not to.
"Hate Saves You"
Betrayed and left for dead in a frozen wasteland, a bounty hunter pursues his enemy with a vengeance. But his partner is keeping a secret that could either save him or get him killed.
"Demons of the Mount"
Two deserters on the run just happen to pick the best possible place to get caught.
"Justice Enough"
An assassin performing a diabolical penance has her sights set on a corrupt priest, but an unlikely opponent forces her to consider another path that could either free her soul or destroy it completely.
"Healing Touch"
A temple sister has the rare gift of healing wounds with the power of her mind. But when a confrontation with a warlord awakens a terrifying perversion of the power, she must decide whether to use it for more sinister purposes.
"The Tower of Faces"
In this sequel to "Necessary, Not Casual," two forest rangers set out to rescue the royal spymaster's stepdaughter from a criminal mastermind who has a unique talent for deceptions of the flesh.
Order Now! Or, you know, whenever you want. It's not going anywhere.