Cleaning up a M1866 French Chassepot Bayonet
Cleaning up a M1866 French Chassepot Bayonet
I recently ordered a French M1866 Chassepot rifle bayonet from 1873 off ebay. The rifle was an early modern style breechloader, and the bayonet was slid over the barrel and a slot on the grip locked it into place. I love the curved yataghan style blade, and in fact I've decided to write the character Linet in my second book to carry a short sword of this style.
These are not rare or expensive, so I thought it would be a fun little thing to try to clean up. It actually wasn't in bad shape when I got it, with mostly surface oxidation on the blade and typical tarnish on the brass grip. The tough part was the guard/barrel lug attachment, which I guess was iron and quite rusted. I only took one "before" picture because I'm impatient like that, but there were several on the listing: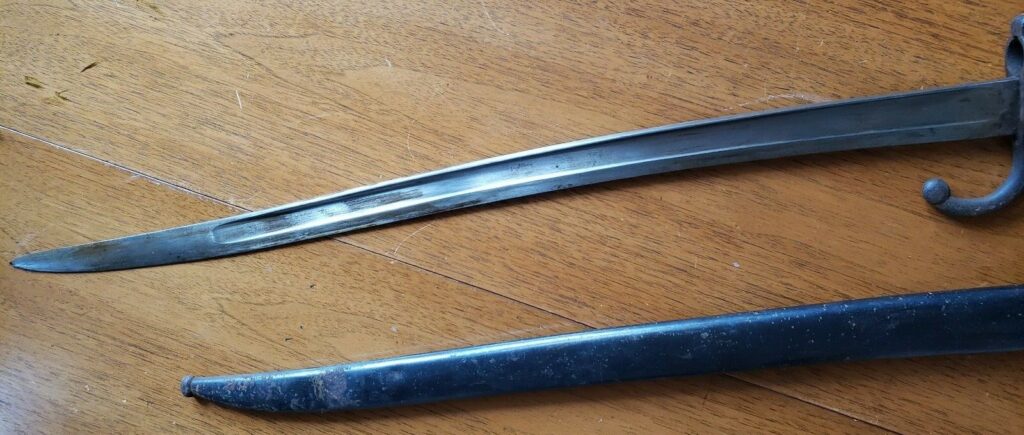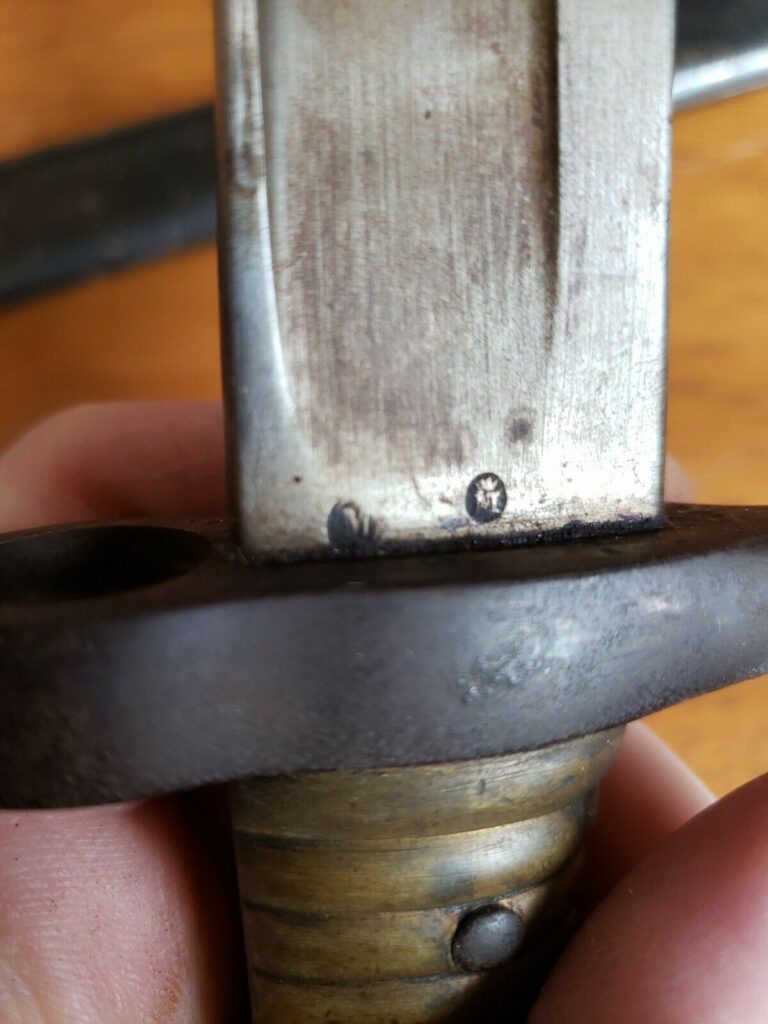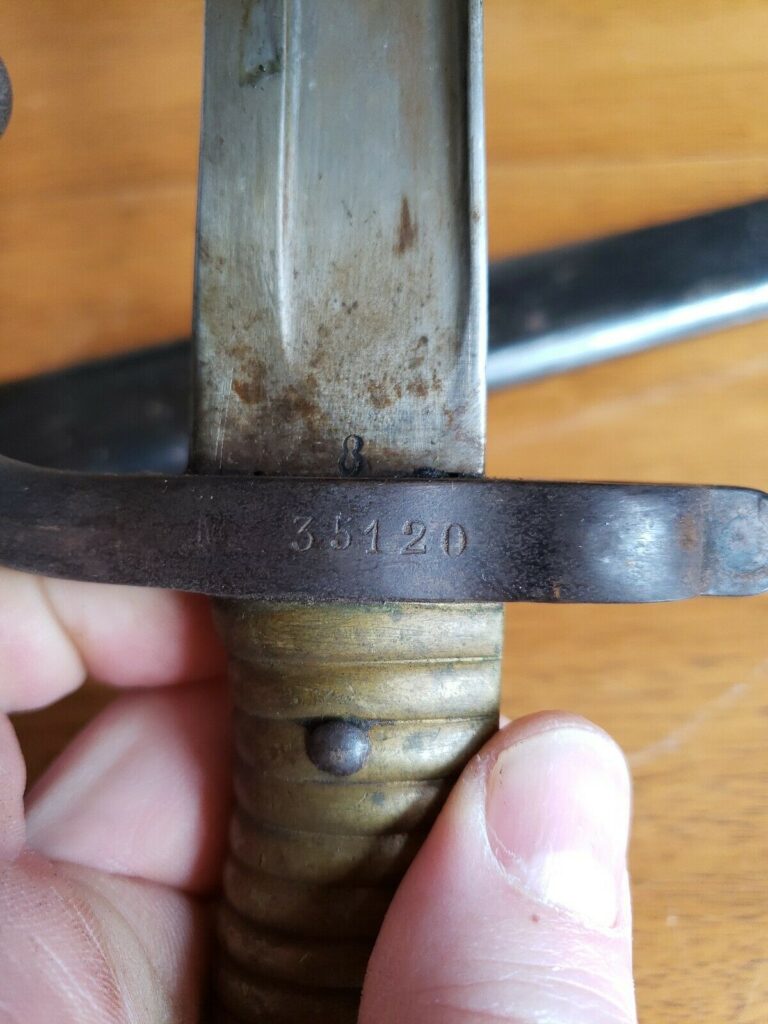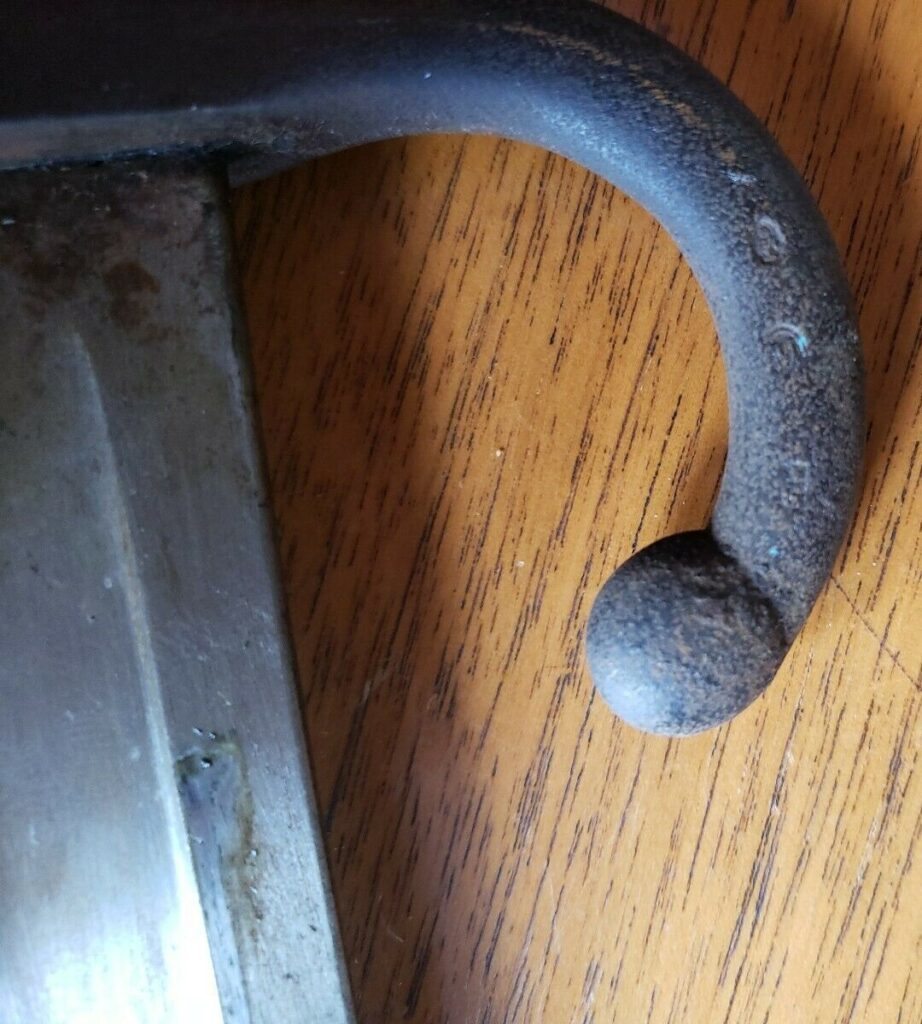 After working on it with 800 grit sandpaper (and occasionally 250 with extreme care) and oil, a mini-dremel tool with polishing compound and polishing bits made of hard and soft rubber and wire brushes I cleaned it up considerably. There are still some pits of rust that I don't think I can get out without grinding deep into the metal. I didn't have any brass polish, so I read that you can make your own using vinegar, salt, water and flour to make it into a paste. Well I didn't have any flour either. I did have mustard, however! It's similarly acidic and is already a paste, and I've used mustard in the past to do quick and dirty etches onto steel. So I slathered some horseradish mustard and salt onto the grip, let it sit for an hour, then scrubbed it off. Rinse and repeat a few times, and it's shiny.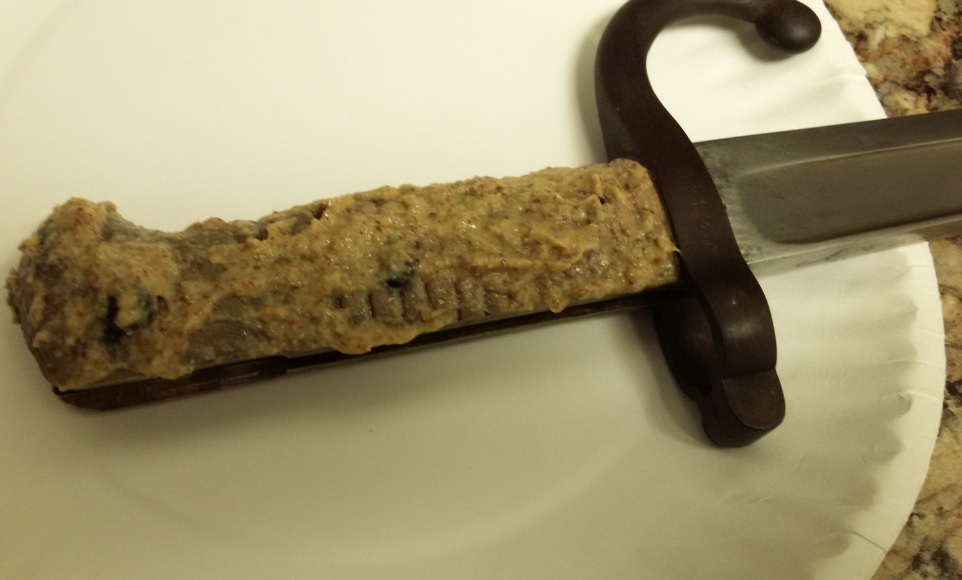 Final results: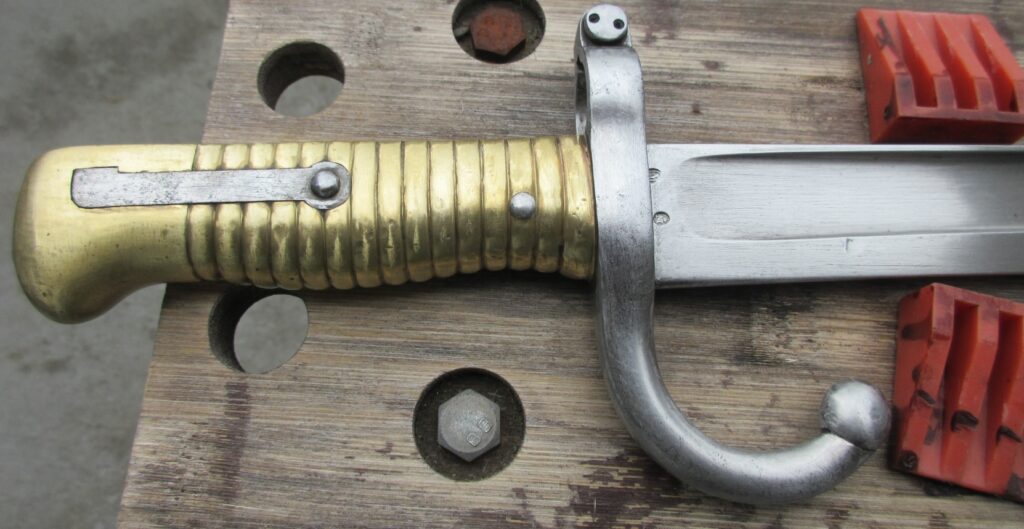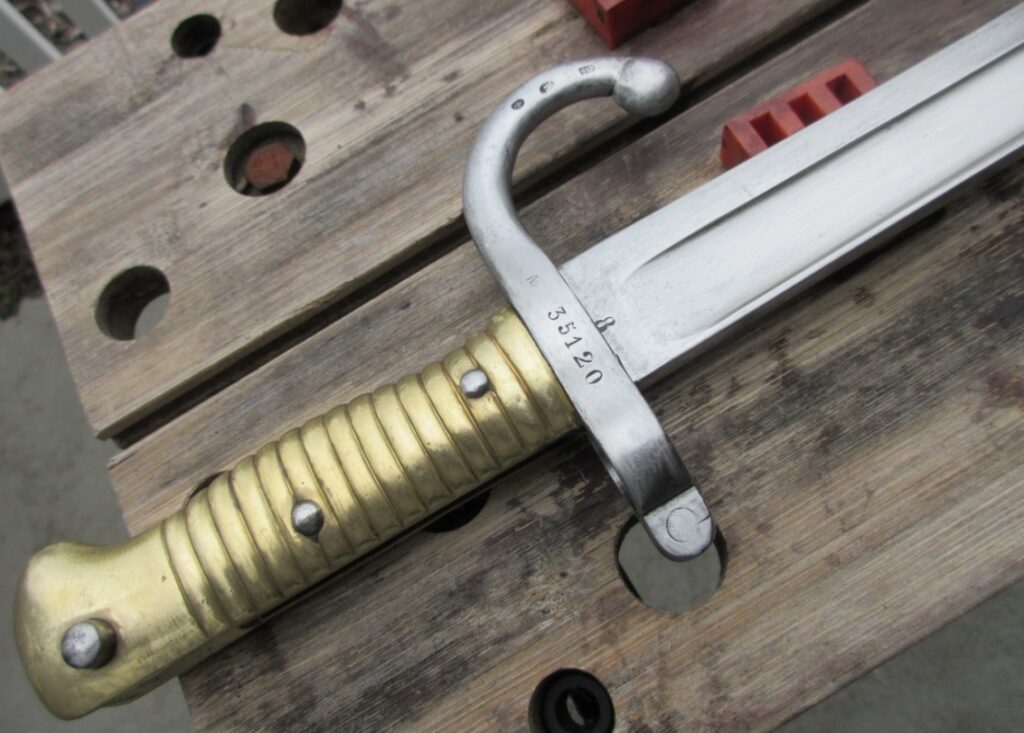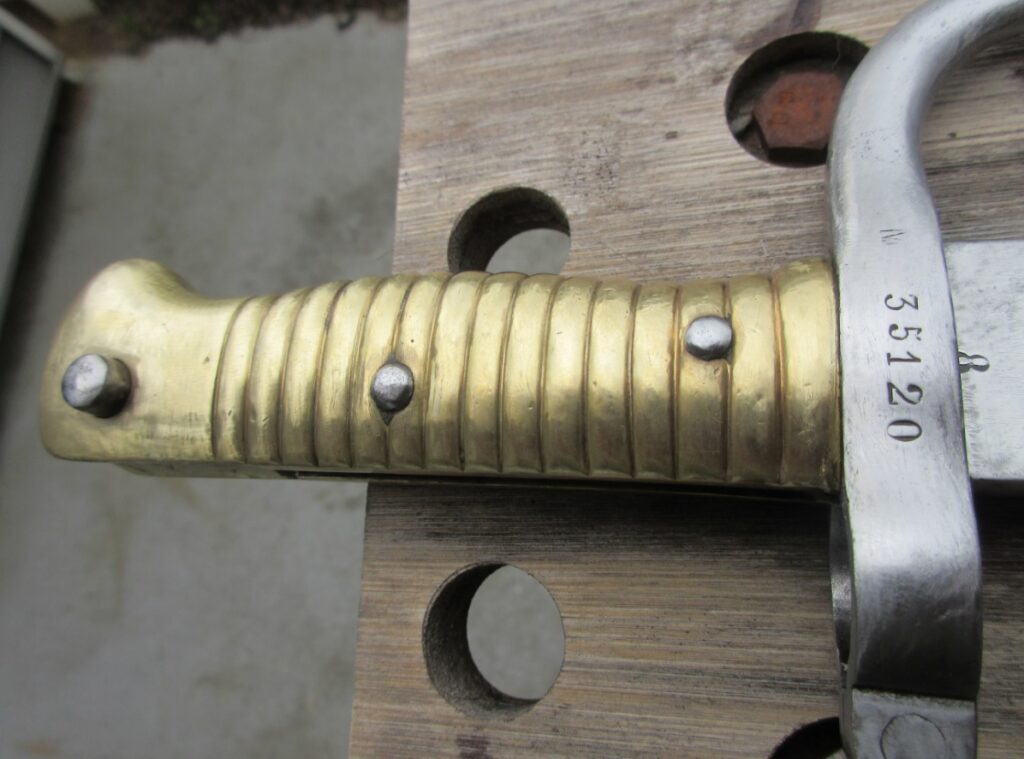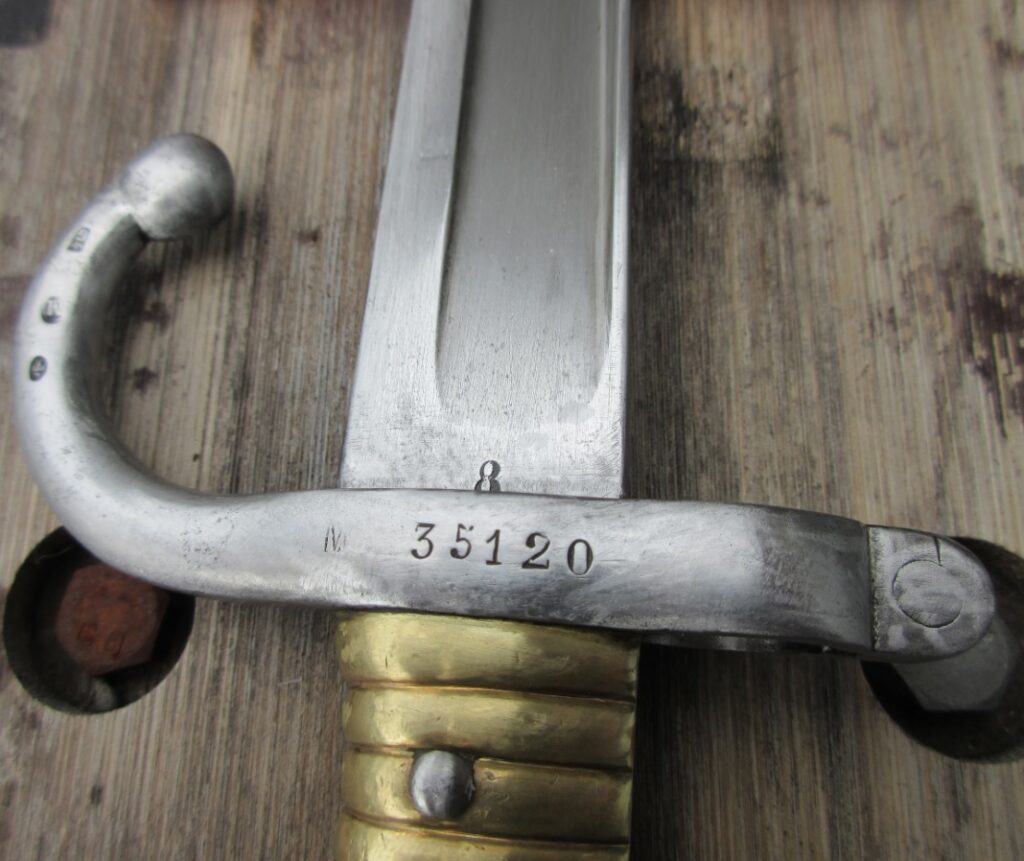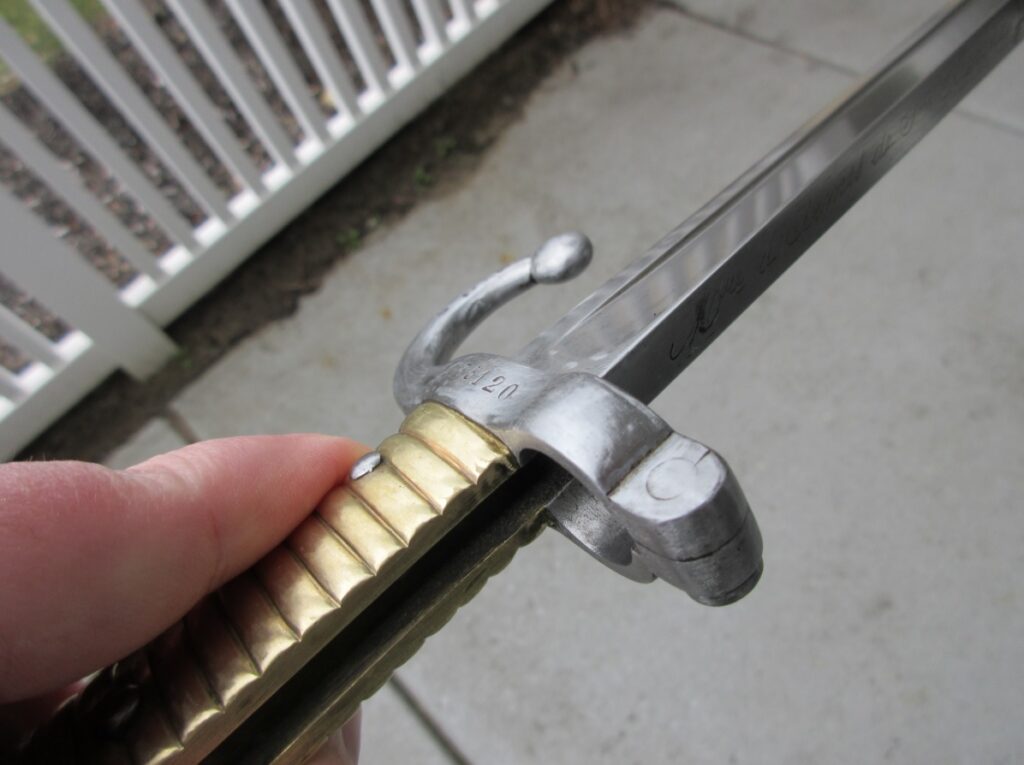 You can also clearly read the stamp of the manufacturer Manufacture d'Armes de Saint-Étienne and date of July 1873:

I haven't done anything with the scabbard, but it's in very good condition as well, just a bit rusty near the tip. This was an easy and enjoyable project, and it shows how with a little effort these bayonets can be brought to serviceable condition. I don't think I would want to try this with anything more expensive for fear of damaging an antique, at least not without a lot more patience and gentler techniques.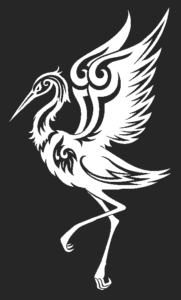 The Heron Kings earns a Publishers Weekly Starred Review. Congratulations, you found the hidden text! This was just to repeat the keyphrase & improve the SEO score. No secret knowledge or prize to be gained here. Sorry.