A Map of Greater Argovan
A Map of Greater Argovan
I've drawn several maps of the world of The Heron Kings in the past, all freehand and all terrible. Inkarnate is an online map-making tool with a free version that's easy to use but very limited in capability, certainly to get you to buy the paid version. I spent an hour or so throwing together this quick and dirty map of Argovan, Bergovny and surrounding areas just to give an idea of the general geography. I only labeled places mentioned in the book, otherwise it would be crammed with text.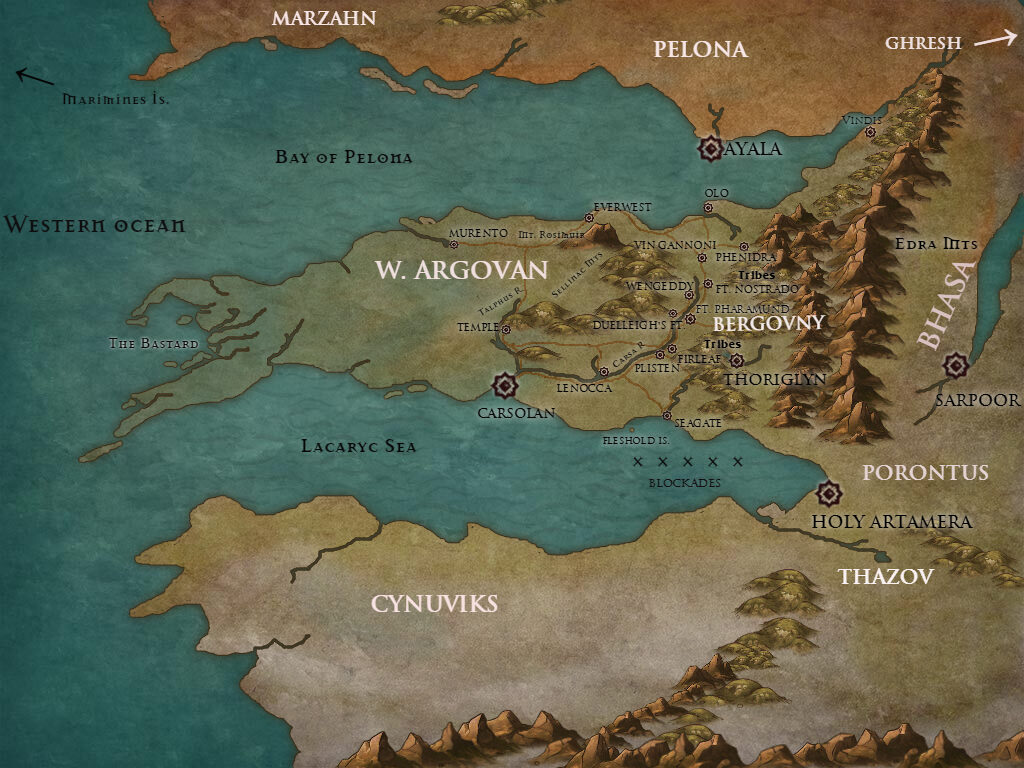 Bit of a zoom in on the main area of action: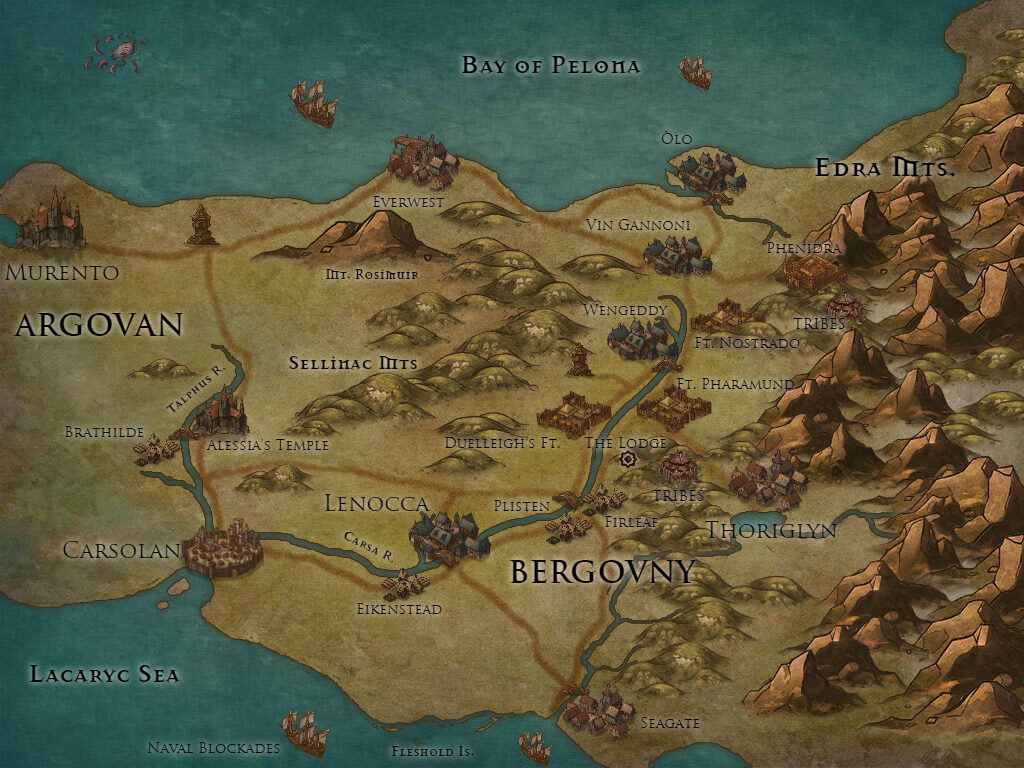 I suppose the publisher will have its own art department to make maps if they decide they're necessary, but for now these look nice enough! I might update them with more details in the future. Thanks to @kivastora for bringing this to my attention.