As It Seems: A Short Story Collection
As It Seems: A Short Story Collection
As It Seems: A Short Story Collection.  I recently took stock of all the short stories and flash fiction I had recovered the rights to after first publication, and having become exhausted with trying again and again to resell them to pro markets, I decided heck, why not just bundle them all up into one collection and self-publish them myself?
I was surprised at how little effort it took. The stories were already written after all, and edited several times over. Of course putting them all together made it much more obvious that I reused names of characters multiple times across stories, so I had to change some. But really that was the most work. I assembled them into one document with consistent formatting, picked the order, then plugged it into the KDP software.
The end result is a collection of eighteen pieces, ranging from under 200 to almost 10,000 words. Not all are reprints; it includes four or five that I haven't been able to sell elsewhere. They're generally rather grimdark, but some are positively lighthearted. "The Slavemaster's Penance" is one of my oldest stories and still one of my favorite, and I was particularly sad when it was rejected by Grimdark Magazine. So it finally will have a home here. I don't feel the need to describe the stories in detail–you can read the loglines on my Short Fiction page if you're interested. You're not, but whatever. The title of the collection just comes from a general characteristic of pretty much all my stories–people either are deceived or misinterpret the truth with often disastrous consequences. Nothing is as it seems. Which I guess is the basis for any story to some degree.
The cover art. Man, what a disaster of an experience. I see all these wonderful custom covers on the grimdark fiction readers & writers FB group, and I know I could never afford anything at that level. No, that's not right. I could afford it, but I couldn't justify the cost because I know no one's going to buy the book. No one's buying The Heron Kings, no one buys anything I write. I'm not in the Kool Kids Klub where you have the right friends and they all support you and everything works out and you become successful and popular. So why bother? I was browsing the thousands of shitty premade "cover art" on shady websites, looking for something that would be at the very least usable, and I came across one image I thought was neat. It cost $85 for a standard license and I'd had a few bourbons, so what the hell.
I posted the picture to the GFRW group (which is divided into the aforementioned Kool Kids and the peanut gallery who's only function is to observe and applaud the Kool Kids), and thus found out that the picture was a minimally processed piece of stock art available elsewhere for far less, and also bore a striking resemblance to a certain anime character that I, having no involvement with anime whatsoever had never heard of. Fucking great. Because of course that's the kind of thing that would happen to me. Of course. But I already paid for it, so whatever. I changed the color a bit to try and make the resemblance less obvious, but I went ahead and used it for the cover of the Ebook. Here it is: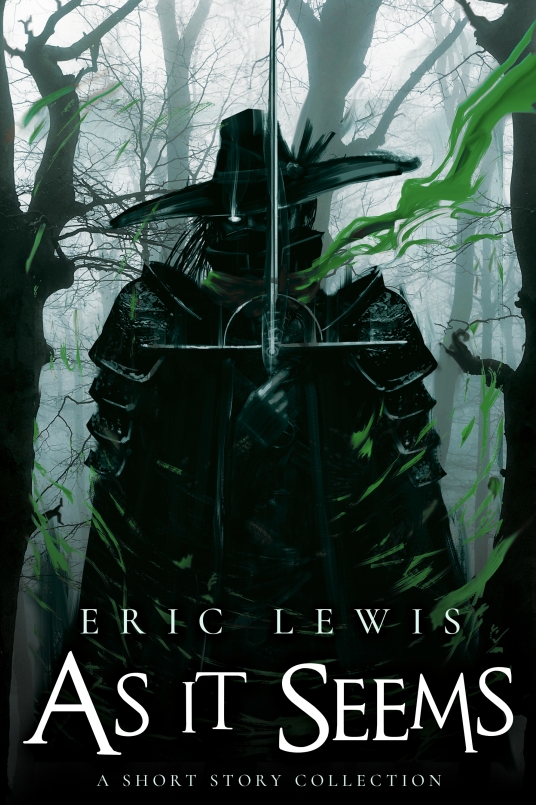 During the oh-so-fucking-scintillating discussion thread about the image, someone claiming to be a freelance artist said he could do an image of similar quality for not much more money, so I may commission something else to use for the paperback and take the loss as a cheaply-brought lesson. But that's still to be determined.
Edit: Here's what he came up with, and this is now the cover for both the Ebook and paperback editions. It cost $350.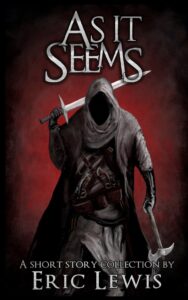 Anyway, the Ebook is available for just $0.99, and I'll set it to free as often as I'm able. The paperback is $8. Check it out maybe, if you're feeling bad and would like to feel worse.
UPDATE: The book had 138 downloads on its first free day, and rose to rank #3 in free fantasy shorts and #772 overall. Not exactly a bestseller but I'll take it!